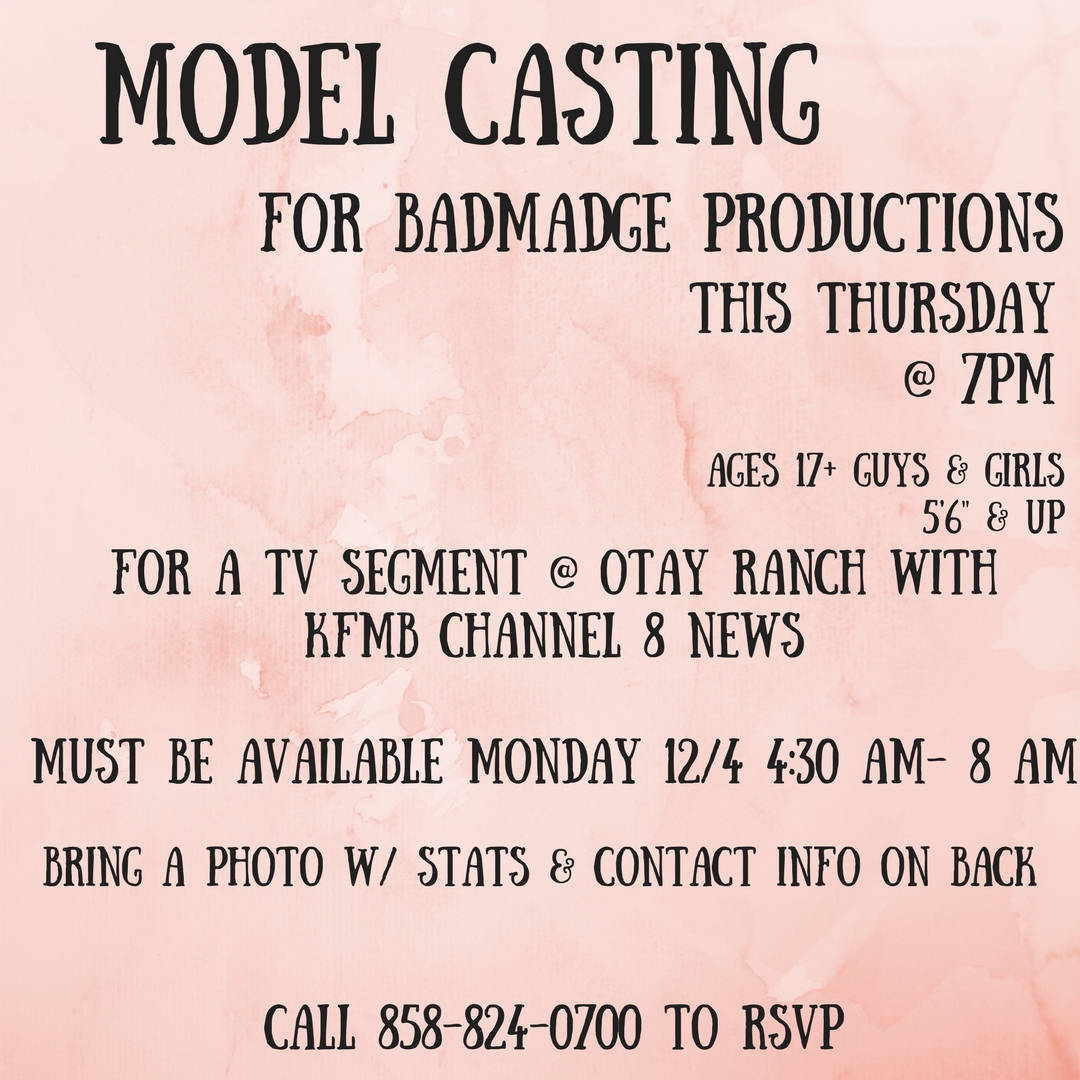 Calling All Shapes, Sizes and Ethnicities!
AUDITION THIS THURSDAY! 11/30/17
Audition for Badmadge Productions looking for models for upcoming TV opportunities.
You will also be seen by a local designer in need of models for upcoming events.
Women 5'6 and over, Men 5'9. 16/17 years and older – Any questions call 858-824-0700.
This is a for a paying job.