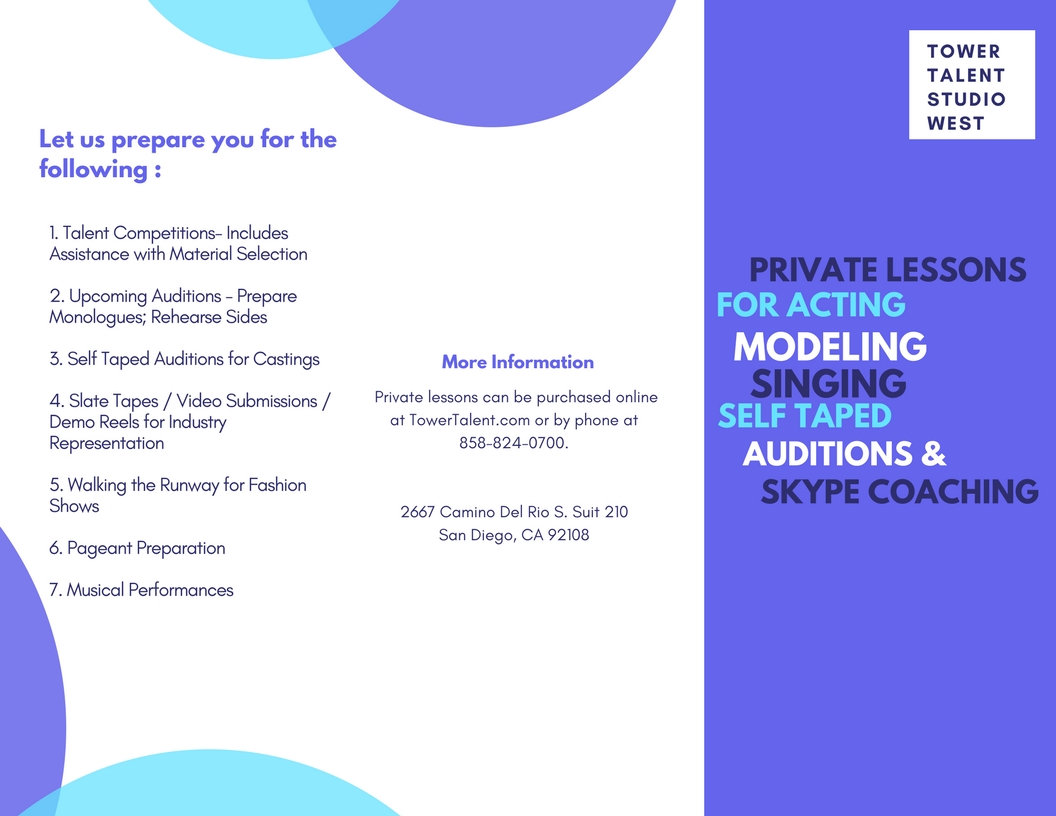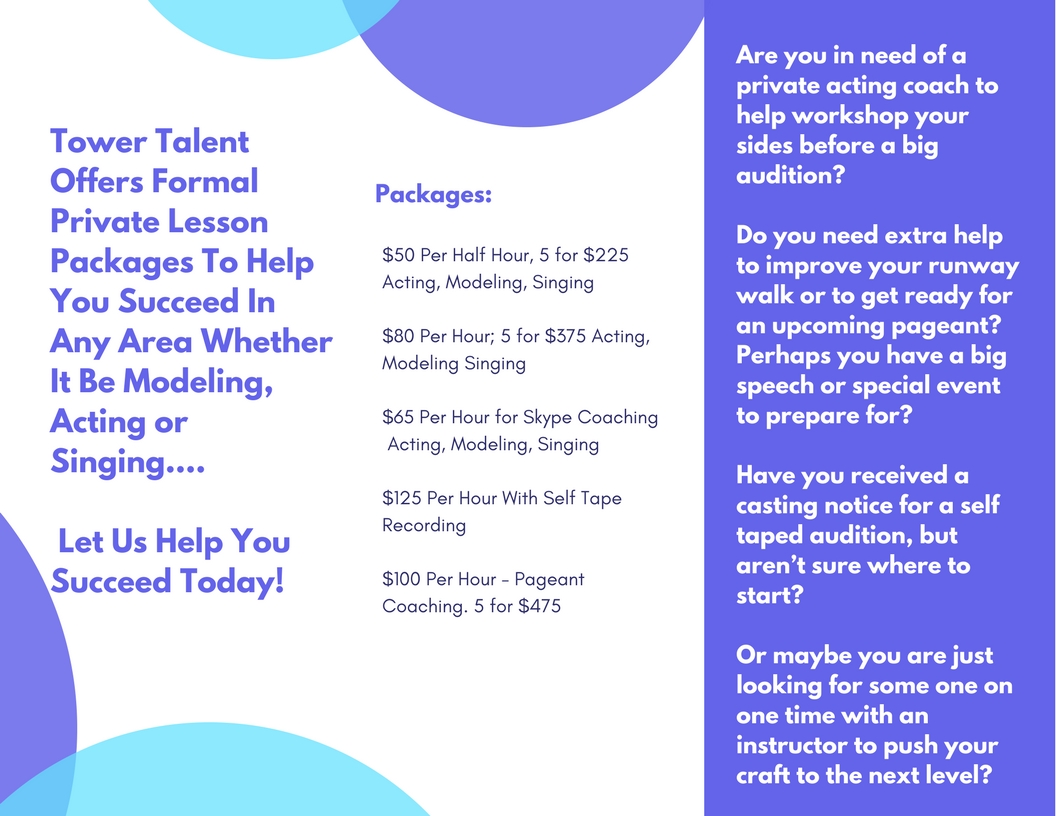 Tower Talent Private Lesson Packages
for Acting, Modeling, Singing and Pageantry
*Skype Coaching and Self Tape Filming Available*
Are you in need of a private acting coach to help workshop your sides before a big audition?
Do you need extra help to improve your runway walk or to get ready for an upcoming pageant?
Perhaps you have a big speech or special event to prepare for?
Have you received a casting notice for a self taped audition, but aren't sure where to start?
OR maybe you are just looking for some one on one time with an instructor to push your craft to the next level?
Tower Talent now offers formal Private Lesson packages to help you succeed in any area whether it be Modeling, Acting or Singing and Pageantry…. Let Us Help You Succeed Today!
$50 Per Half Hour;  5 for $225  Acting, Modeling, Singing
$80 Per Hour;  5 for $375  Acting, Modeling Singing
$65 Per Hour for Skype Coaching  Acting, Modeling, Singing
$125 Per Hour With Self Tape Recording
$100 Per Hour – Pageant Coaching.  5 for $475 
Let us prepare you for the following:
Talent Competitions- Includes Assistance with Material Selection

Upcoming Auditions – Prepare Monologues; Rehearse Sides

Self Taped Auditions for Castings

Slate Tapes / Video Submissions / Demo Reels for Industry Representation

Walking the Runway for Fashion Shows

Pageant Preparation

Musical Performances
Private Lessons Can Be Purchased Online by Clicking Here
or By Phone at 858-824-0700
Guidelines:
Private Lessons Must Be Purchased In Advance Prior To Lesson.
Private Lessons Must Be Used Within 3 months of Purchase.
Clients Must Give 24 hours Notice of Cancellation or Forfeit The Prepaid Lesson
No Refunds Once Lesson Package Is Purchased.