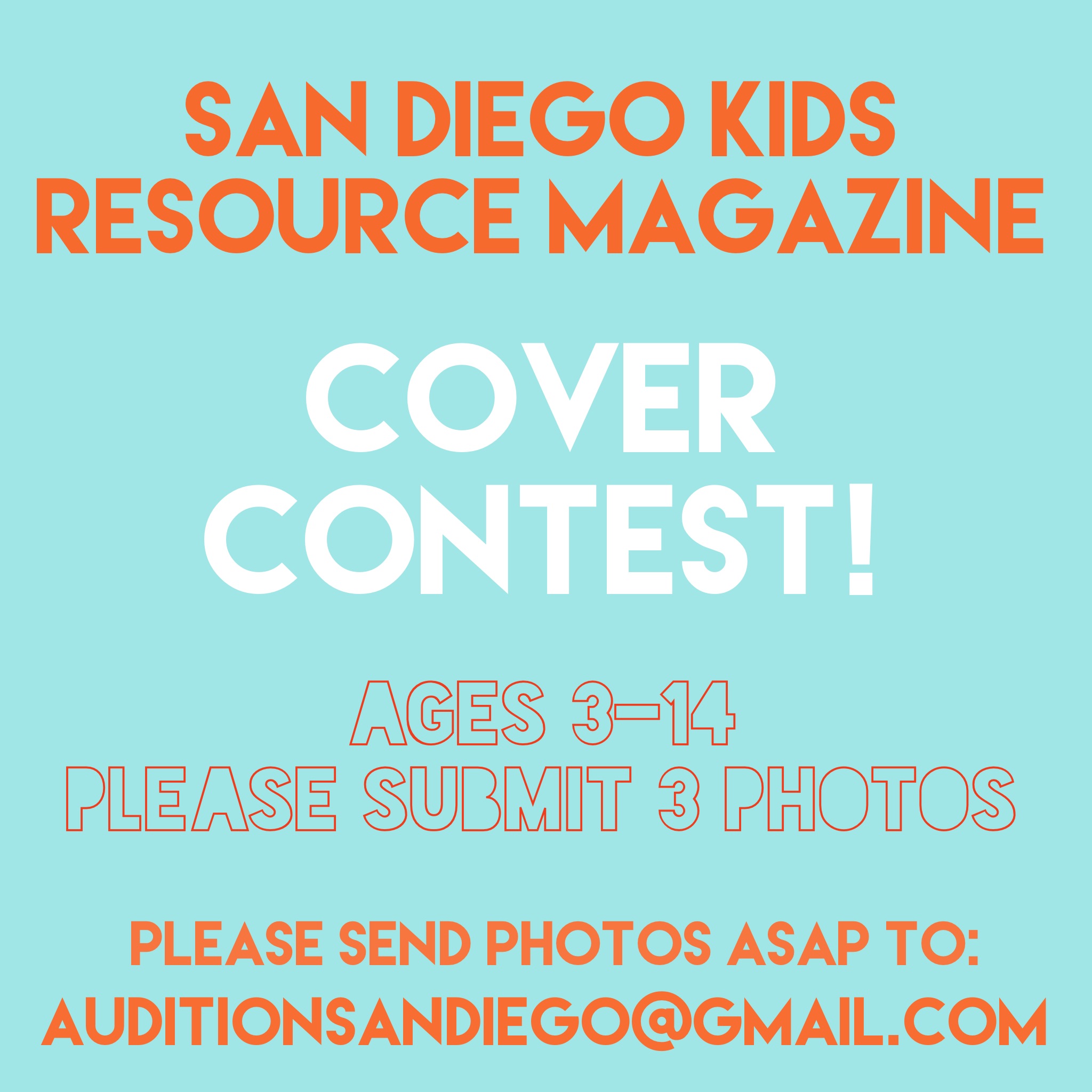 SAN DIEGO COVER CONTEST!
HEY PARENTS!
Each Year, Tower Talent Sponsors The Cover of the San Diego Kids Resource Directory, a free publication distributed at various establishments around San Diego.
If your child is between the ages of 3 and 14, and you are a Faces Member, please submit 3-4 of your favorite professional photos to Auditionsandiego@gmail.com
Studio Staff will then narrow down our favorites and announce the Cover Winners mid May with information on when and where your cover shoot will be!
Deadline to submit is Monday May 15TH.
Please include Child's Name, Age, Parent's Name, Best Phone Number, and your child's sizes in the event they are picked for the cover, wardrobe will be provided. Photoshoot will be beginning of June.
** All photos will be considered as filler photos throughout the magazine for those those do not make the cover.