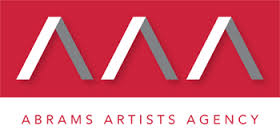 Abrams Artists Agency Callbacks
The following clients are on the callback with Jeremy Apody of Abrams Artists Agency.
Congratulations:
Isabel Molina, Erin Longerbone, and Cali Catthouse.
Honorable Mentions:
Nalani Valenzuela
Honorable Mentions are clients who did a great job, but that the agency or manager is not necessarily ready to sign or has availability for on their rosters. We encourage honorable mentions to follow up with Faces Studio (Jennifer Lewis) a few months after for a touch base with the Agency / Manager for openings.